<![if !vml]>

<![endif]>
<![if !vml]>

<![endif]>
→ teaching
I am a member of a Catalan NGO who organizes the International Festival of Solidary Cinema of Navarcles, called CLAM (a Catalan word meaning "claim").
<![if !vml]>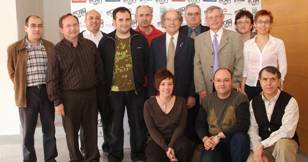 <![endif]>
Here we are with the Nobel Peace Prize Adolfo Pérez Esquivel, who visited us during the second edition of the festival, CLAM '05
<![if !vml]>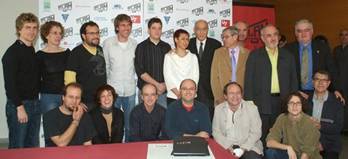 <![endif]>
In the third edition, CLAM 2006, the Portuguese writer and Nobel Literature Prize, José Saramago, gave us his support.
<![if !vml]>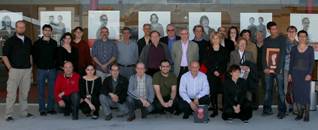 <![endif]>
In the fourth edition, CLAM 2007, the Pere Casaldàliga award was given to Enrique de Castro by the Catalan journalist Mónica Terribas. This award is granted to the person or organization who, by his work or attitude, has contributed to that Solidarity between mankind becomes a reality and not a mere wish.